Utställningsesultat valpar
Key Key Club Apollon, BIR + Cert Malmö.
Valpkull efter Multi CH Mongrel´s Yardley York, Yatzy, planeras under våren 2016. Yatzy är nu parad med NL UCH Bob of the Seven Hills Country och valpar väntas första veckan i juni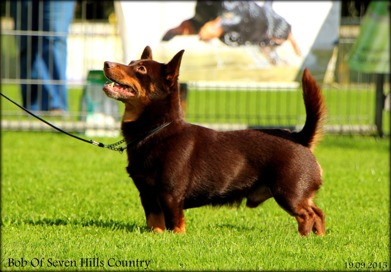 Hälsa:
CEA bärare
PLL fri
patella ua opererad skada
ögon ua
Mongrel´s Yardley York
Far
Simonsville Eamon
Black Diamond
Major Tom
Miss Milly
Simonsville Zulu Princess
Tapatina Beynon
Simonsville Victoria
Mor
Mongrel´s Fay Forest
Nord JV-03SE UCH Colnestar Pinball Wixard
Colnestar Federal Express
Colnestar Jive Talking
SE UCH N UCH Mongrel´s Wonderful Wilma
Nord UCH SE V 02 Doddsline Kirk
Nord Uch Mongrel´s Holy-Horticha
Pedigree generated by PedigreeQuery.com
Information om Bob of the Seven Hills COUNTRY

Hälsa:
Patella Luxation 0/0 (19-06-2015)
PLL free (DNA)
CEA free (DNA)
MPP Lens right (congenital - non-hereditary form of cataract).
Clinical eye examination 13-08-2015: Free of other eye diseases.